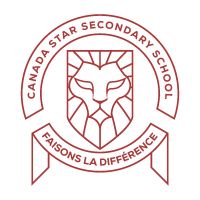 Mr. Robert Andrew Anstey, Principal
Dear Parents and Students,
Canada Star Secondary School is a dynamic place to learn, to develop and grow and to discover new interests and talents on the path to studying at top-ranked universities. CSSS is authorized through the BC Ministry of Education Independent Schools branch offering the full BC Graduation Program which leads to the Dogwood high school diploma.
We seek students who have a demonstrated interest in learning, who seek answers and who never stop questioning the world around them.
We provide excellent faculty and staff who demonstrate lifelong learning, who provide true leadership and care for our students, and who strive to find new ways to explore the challenging BC curriculum.
We provide excellent facilities including sports fields, a gym, a science lab and well-equipped classrooms on a safe and serene campus.
Group 4 Independent Schools in British Columbia are required to post a bond of security with the Ministry of Education in order to secure stable operations of the school and provide students with security; CSSS adheres to this policy and is fully certified as a BC Independent School.
Our goal is to impart our passion for education to our staff, students, and learning community. We are committed to supporting our team, to seeking new opportunities, and to work collaboratively to improve the world around us.
Canada Star Secondary School is truly the best choice for a balanced, supported, and successful academic career.
Mr. Robert Anstey | Principal