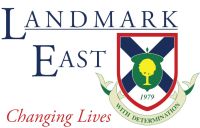 Peter Coll, Headmaster
Landmark East is a day and boarding school that serves the needs of students who typically have average or above cognitive ability, but who are challenged by one or more learning differences such as dyslexia, ASD, AD/HD or non-verbal learning disabilities.
After more than 30 years, the key to our success at Landmark East School is our belief that all students can learn, and all students can be successful. Our strength as a school is our innovative and unique programs, our highly trained, experienced teachers and a supportive close-knit learning community. Skills are reinforced across subject areas as well as in non-academic areas of school life and beyond.
New applicants are interviewed throughout the year and accepted on a rolling basis as vacancies become available. Please visit our website for a virtual tour of the school.
Do not hesitate to contact me at any time for information or to arrange an informal visit to learn first-hand about our programs or to tour our campus. You may also contact me to discuss your child's learning profile, any necessary documentation requirements, our fees and policies, and to arrange an admissions interview at the school.
Changing Lives Since 1979