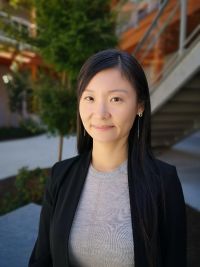 Andrea Spinner, Head of School
At Brookes, feel the positive energy that fills the corridors with a spirit of adventure, and sense the wonder of discovery in each classroom.
Our students thrive in the challenging, productive, and supportive learning environment we offer. Our goal is to nurture the joy of learning within our students and provide a safe place for them to explore their interests and discover their potential. We encourage students to take intellectual risks, to think creatively, and to work effectively with others.
Brookes Shawnigan Lake is an authorized IB World School. Our mission is to prepare young men and women to become global citizens who have a passion for service and leadership, and who use compassion and communication to inspire peace in our world. Our small size allows us to tailor our classes to each student's need, allowing for a highly personalized learning experience.
I invite you to rise to the challenge of an IB education. Take a step beyond the average and begin to realize your boundless potential!