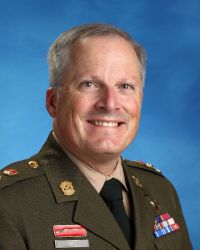 Kevin Wendling, Headmaster
Robert Land Academy is a dynamic living and learning environment intended to resonate with the needs of adolescent males and encourage them to explore their potential.
Despite many changes since its founding in 1978, the Academy has stayed true to its central mission of serving boys and their families and helping them to steer a course to a productive adulthood and future.
The military theme has served the students well in providing the structure and accountability now so lacking in many educational environments and so desperately needed by so many young men. Central to our program has been the belief that encouraging boys to confront and overcome challenges is the only way to stimulate real emotional growth and intellectual development.
Respectfully Yours,
Kevin Wendling
Headmaster